Published: 09 March 2023
Andy O'Shea
APC Mentored ATPL
I am really excited about APC's mentored ATPL course powered by one of our oldest ATO partners, Aero Locarno. The programme is designed to take students from various stages of training, including having zero training or flight hours, to becoming a fully qualified commercial airline pilot.
When I was Head of Training in Ryanair, we worked with a large number of ATO partners to produce students for our B737NG course. Our goal was to make sure that students in our partner ATOs reached the highest possible standard during their training. The students benefited from this because as many as 98% of them passed the Ryanair assessment. The work we did with the ATOs ensured high standards and this outstanding success rate.
What excites me about this course with Aero Locarno, is that I and my colleagues in APC will be replicating the role that we played in Ryanair. In this case, it is us in APC that will be working with Aero Locarno to provide airline expertise and guidance.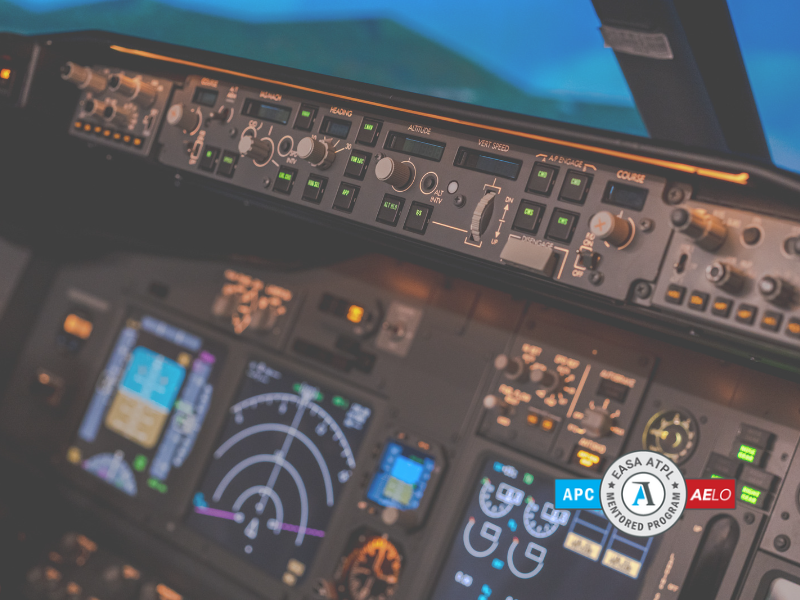 How will APC help you?
APC will be with you from the selection process, through your training and on to your career.
We will visit the course onsite in Locarno and Cuneo frequently so that you get to know us, and we can help you reach your full potential as an airline pilot.
We will be sitting in on classroom, simulator, and flying training sessions making sure that you are being well trained. We will listen to you and give your feedback to the ATO. We will also run workshops and meetings to really educate you about how you can best integrate into an airline as a newly qualified pilot.
The key aspect of this course will be our ability to help you get a job. We are already engaged with several airlines, all of whom are listening to our message, which is that quality in training leads to great outcomes for students, ATOs and airlines. I am confident that we will be able to help you get a job in an airline almost as soon as you are qualified. Watch this space for more news on this topic soon.
I am really looking forward to meeting you all and to help you on your way. If any of you have any queries or questions about the course, you can e-mail me at, andy@theairlinepilotclub.com and I will be very happy to explain the course and answer your questions.
Check out the course brochure here.