Published: 25 January 2023
APC and Professional Aviation have today announced the launch of a partnership that is aimed at providing aspirant airline pilots with professional guidance and high-quality training as they move along their route to an airline pilot career. APC has established a 4-step process that guides prospective students and their families through all the key issues associated with becoming an airline pilot.

Over the past 12 years, Professional Aviation has earned a reputation of providing high-quality pilot training in a training environment designed to challenge and enhance a student's flying skills. With a pinnacle fleet of twenty full glass cockpit airplanes such as Tecnam P2008 and P2006T and Cirrus SR20 and a modern dedicated campus Professional Aviation aims leading the Global Training market.
APC's free registration and unique process provides APC members with access to free online assessments of their suitability to a career as an airline pilot. APC's Preparation Zone provides online resources to prepare students for AON, Symbiotics and Compass assessments, the most widely used assessment systems in the world.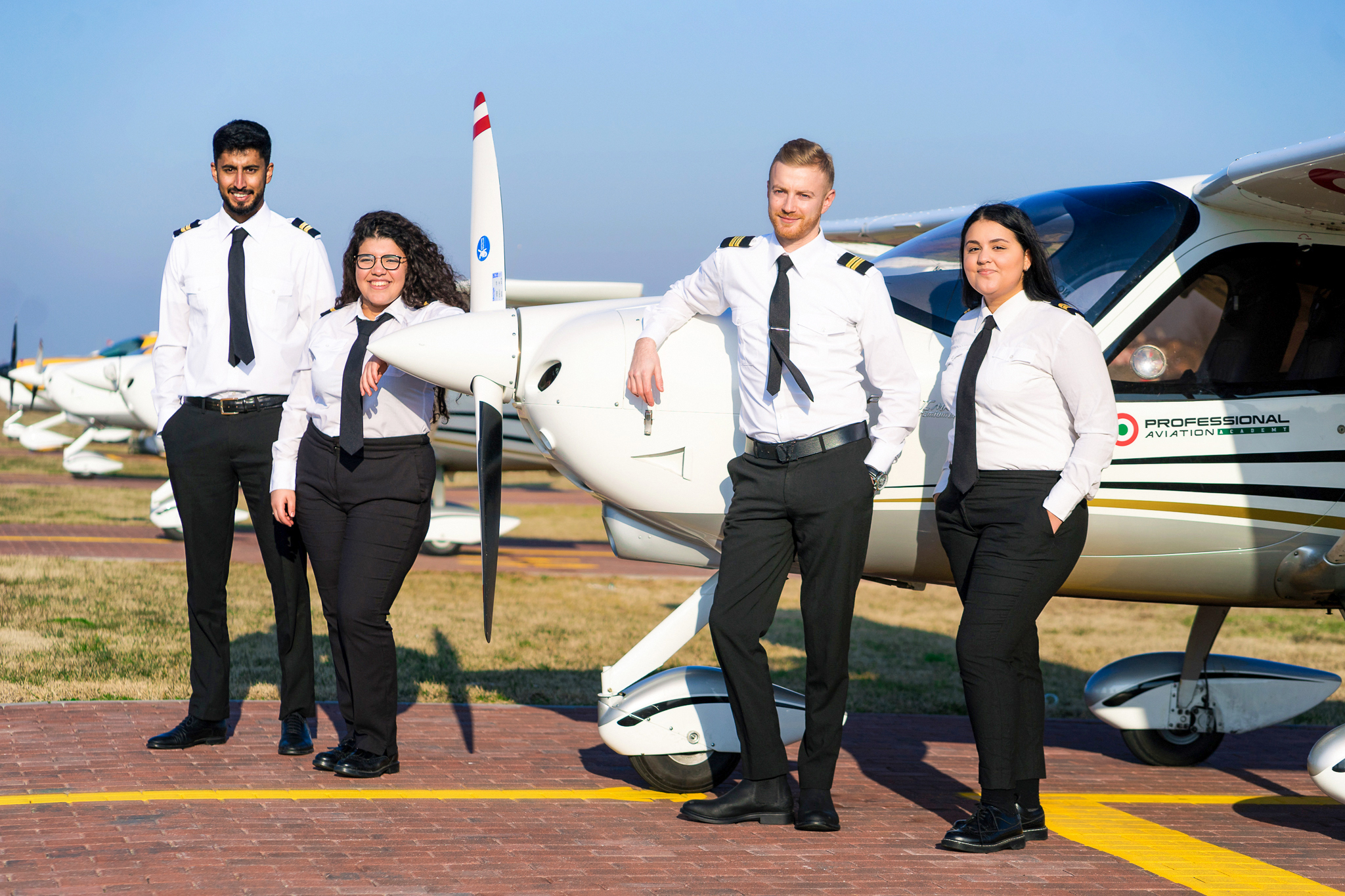 APC members can access powerful insurance policies to assist them in the funding of their pilot training.
Commenting on the announcement, APC founder and CEO, Captain Andy O'Shea said "We are very pleased to announce the launch of our partnership with Professional Aviation. This includes the use by Professional Aviation of APC's lead management software.
I am very aware of the quality that Professional Aviation provides its students. Professional Aviation provides a range of pilot training as well as one of the best APS MCCs on the market, through its partner ATO, Airline Flight Academy in Dublin.
We are excited to recommend our members to this quality assured ATO and its outstanding record of providing Professional Aviation graduates with jobs in leading airlines.
Professional Aviation founder and CEO, Captain Vito Preti said "We are incredibly happy, thanks to this milestone now reached with our partnership with APC. APC is not only a network, but it is to us a quality assessor and mentor, while being a bridge to the international market. With our dual EASA and GCAA qualification we are now really facing the global market with high-end quality training at a very competitive on price."
APC registration and membership is available at https://theairlinepilotclub.com/.
Professional Aviation web site is www.professionalaviation.it