Published: 25 November 2022
David Learmount
Just because you aspire to fly a technically sophisticated big-jet in controlled airspace, don't ever think you can get away with forgetting the basics about flying. If you are delivering holidaymakers to an airfield on a small Greek island, using a visual circling approach, basics is where you are.
The international rules of the air – mostly guidance establishing rights of way in shared airspace – were first developed shortly after the First World War. They were intended to enable aviators to cope before air traffic control (ATC) was invented, just like mariners can cope without external control or oversight in shared waters.
In those days, the now-familiar circling approach and circuit patterns at airfields were designed to enable pilots without ATC to visually assess traffic in the pattern and join, fitting in harmoniously with other aircraft, whether approaching the aerodrome or taxiing for take-off. This still works!
Most nations in the world – including the USA – permit the operation of uncontrolled airfields. While it's obvious that a major airline is unlikely to operate schedules to these, regional and commuter airlines might do just that. And even an aircraft commander flying a jet for a major airline would not shun an airfield with good runways as a diversion in the event of a serious airborne emergency like an onboard fire. Finally, a simple loss of communications can force you to revert to basics.
So never forgetting the basics, even when you have logged thousands of airline hours, is a part of good airmanship.
Besides which, maintaining confidence in your ability to revert to basics if required is massively satisfying. Will you still remember the visual symbols used in an aerodrome signals square, conveying basic information about the runway in use and circuit direction? Those shown below are just the main ones.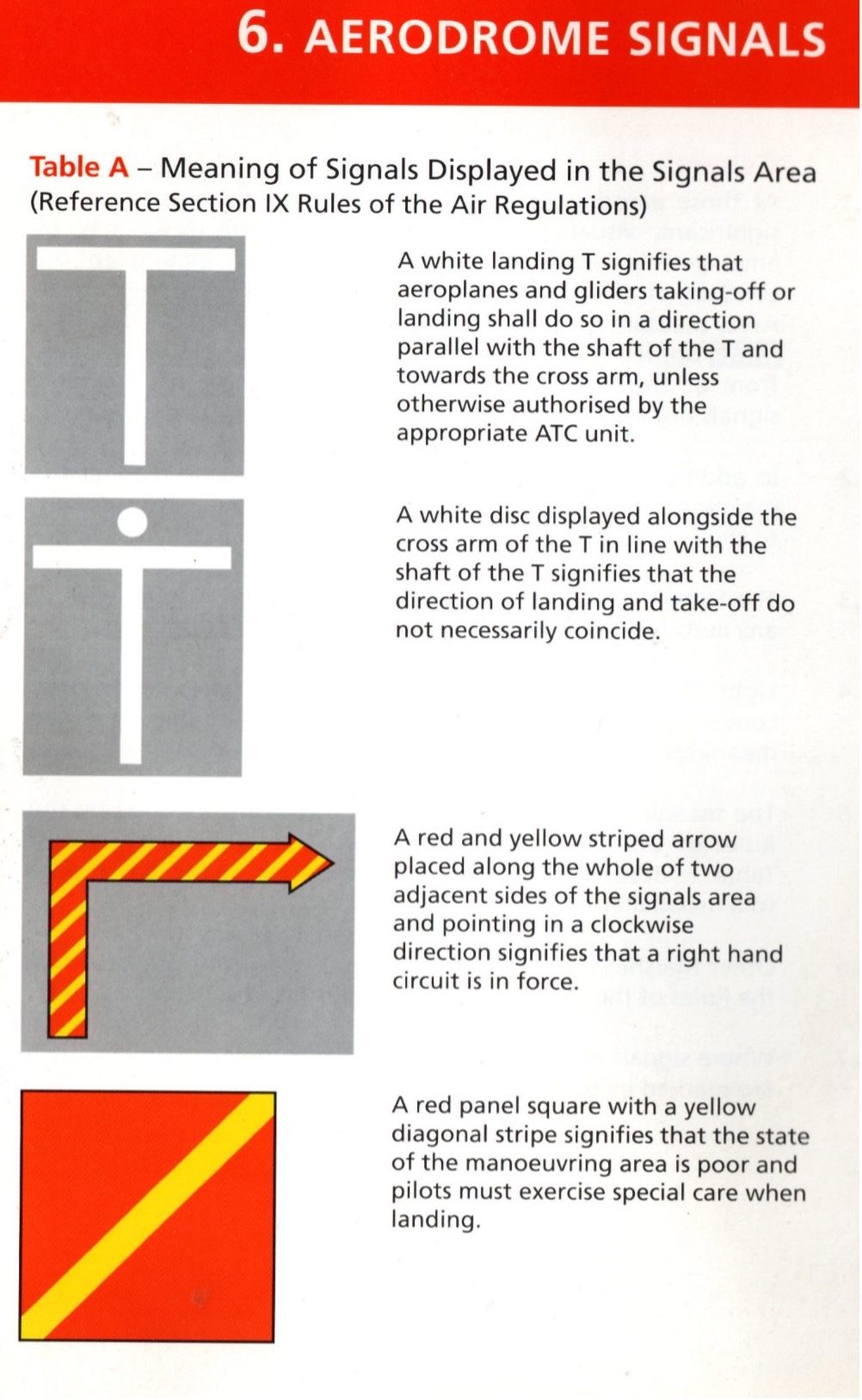 Enough of the lecturing. Now have a look at a true, recent story that illustrates why a knowledge of the basics, and a respect for standard operating procedures, will serve you well.
In August 2021, at an uncontrolled former RAF aerodrome in south-western UK, a Boeing Stearman landed on top of a Cessna 182 when both were approaching the same runway at the same time, neither aware of the other's existence. How did that happen?
Fortunately, both pilots survived, but the Cessna pilot in particular is lucky to be alive. The story is in my blog.