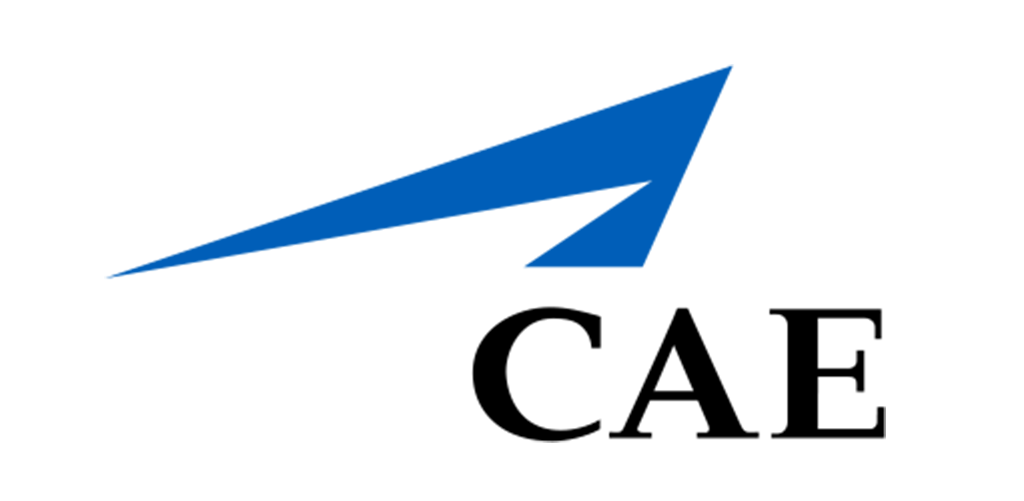 fto.enquiries@cae.com
https://www.cae.com
+44 (0) 1865 84 1234
CAE trains aspiring pilots through its network of aviation academies in 13 global locations. Depending on the location, a range of training programs are available including, Commercial Pilot Licence (CPL), Airline Transport Pilot Licence (ATPL), and airline-mentored Multi-crew Pilot Licence (MPL), all of which combine premier ground school courses with high-quality flying instruction.
Learn to fly with CAE and make your dream of becoming a pilot a reality. We train more pilots around the world than any other organisation. In Europe we have both integrated and modular training options for Airline Transport Pilot Licence (ATPL). The CAE ATPL course in Europe takes students with little or no previous flying experience to a 'frozen ATPL'. This prepares you to be eligible to work as a First Officer with an airline, once specific aircraft type training has been completed, and dependent on the national minimum hour entry requirements.
CAE has training programs that address the entire career life cycle of a pilot from cadet to captain. As the training partner of choice of many aircraft manufacturers and airlines, we offer innovative training solutions to our customers, such as the recently launched CAE Rise training system, the XR Series Training Equipment suite, including the CAE 7000XR Series full-flight simulator. With 60+ training locations worldwide, CAE has the world's largest civil aviation training network, providing training on the widest coverage of in-production and in-service aircraft models. We also offer aviation personnel sourcing services including recruitment of flight personnel and leasing of pilots to airlines.
Who is CAE?
CAE is a high technology company, at the leading edge of digital immersion, providing solutions to make the world a safer place. Backed by a record of more than 70 years of industry firsts, we continue to reimagine the customer experience and revolutionise training and operational support solutions in civil aviation, defense and security, and healthcare. We are the partner of choice to customers worldwide that operate in complex, high-stakes and largely regulated environments, where successful outcomes are critical. As a testament to our customers' ongoing needs for our solutions, more than 60% of CAE's revenue is recurring in nature. We have the broadest global presence in our industry, with approximately 10,000 employees, 160 sites and training locations in more than 35 countries.
CAE Women in Flight Programme
In 2018, CAE announced the introduction of the CAE Women in Flight scholarship program, demonstrating its commitment to promoting the advancement of women in the aviation industry. The CAE Women in Flight scholarship program is a competitive program seeking female ambassadors who demonstrate leadership skills, active involvement in their communities, perseverance and who are passionate about aviation. CAE will provide financial support to aspiring female pilots by awarding a number of full scholarships across its global training network to support greater diversity and a better gender balance in the aviation industry.
For more information, visit www.cae.com/womeninflight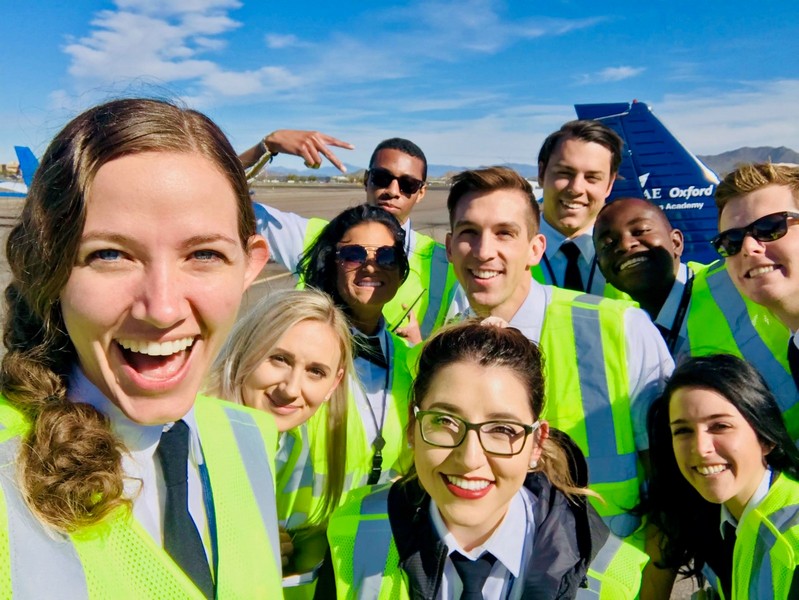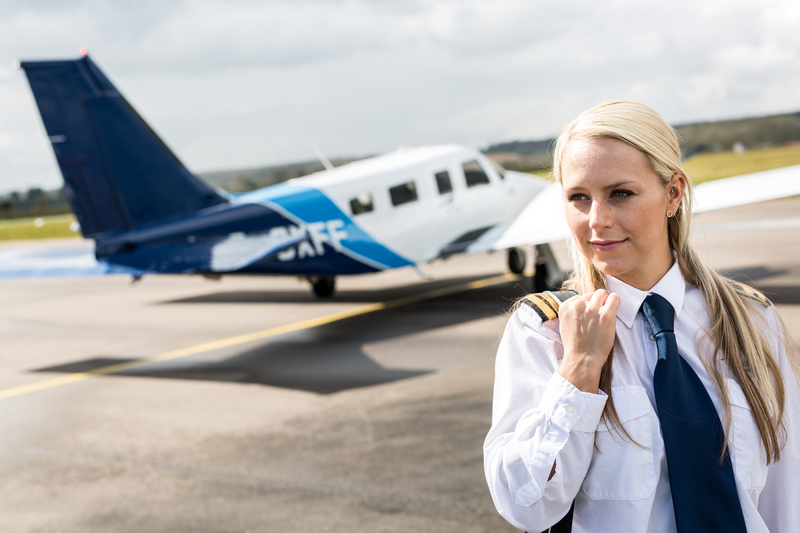 Academy Locations
CAE has over 60 locations worldwide and 13 of those are CAE academies:
Antwerp, Belgium
Brussels, Belgium
Dammam, Saudi Arabia
Gondia, India
London Gatwick, UK
Madrid, Spain
Melbourne, Australia
Oslo, Norway
Oxford, UK
Perth, Australia
Phoenix, USA
Sohar, Oman
Tamworth, Australia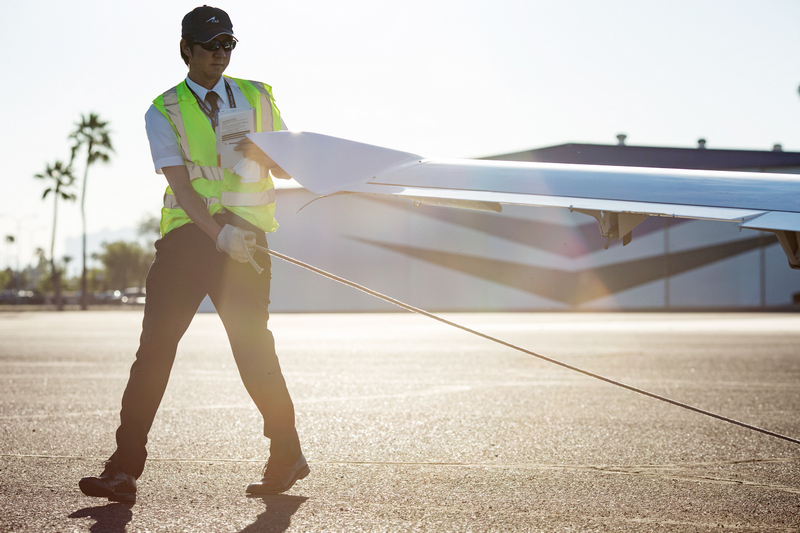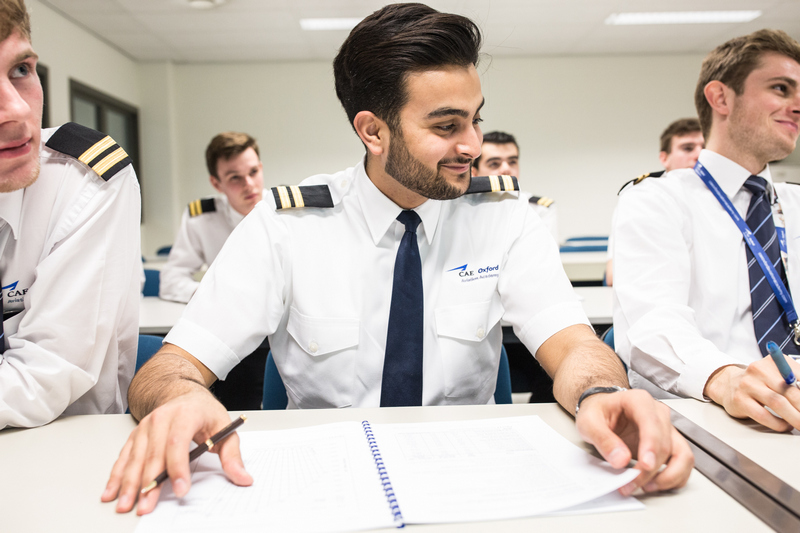 Highlights
Train in a professional pilot environment alongside professional pilots
Modern fleet of EFIS 'glass cockpit' training aircraft including Piper, Cessna and Diamond aircraft types
Innovative new courseware including the new EASA subject Knowledge Skills Attitude (KSA).
Advanced Upset Prevention Recovery training included in all integrated European courses
APS MCC offered as standard in a CAE Full Flight Simulator
Experience multiple CAE training locations throughout your course
CAE training programmes span the entire life cycle of a professional pilot, so we are able to provide you with the training you require throughout your career, from cadet to captain!
Follow Cadet Journeys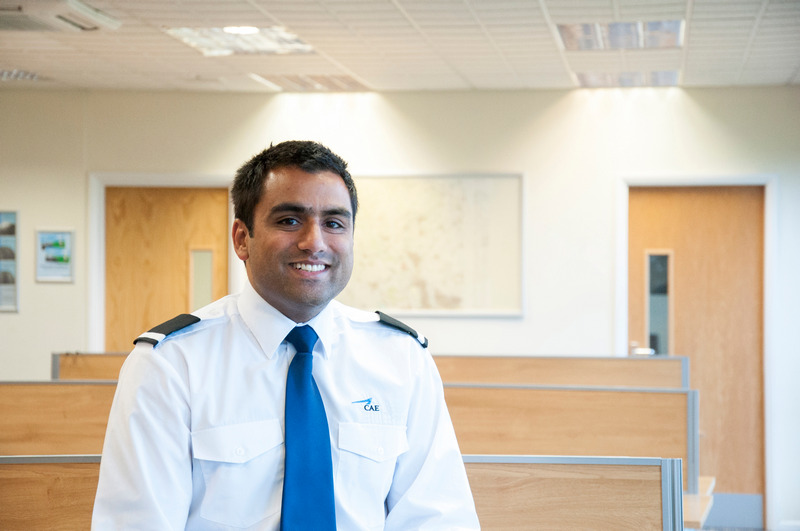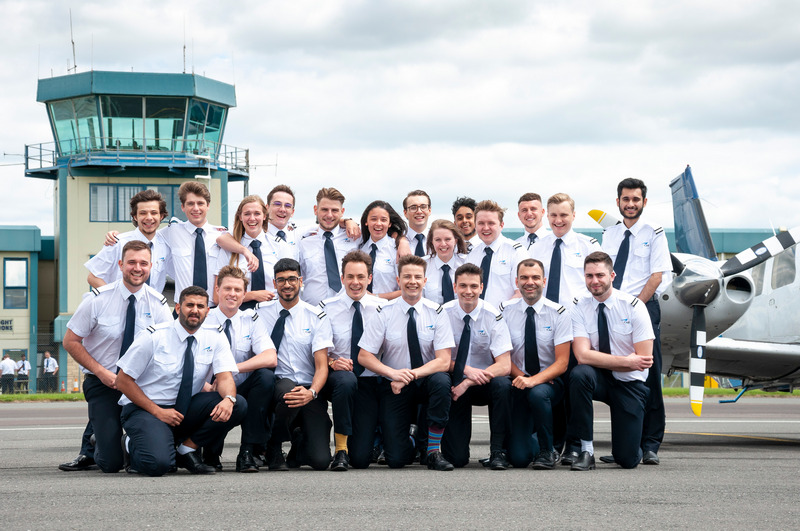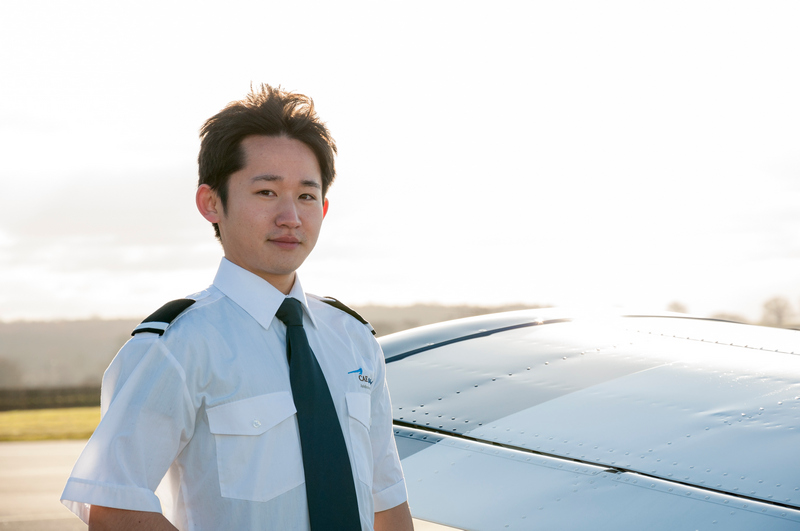 Follow the global journeys of recent CAE graduates by following #CAEpilot Keep up to date with CAE news and connect with our training advisors, students and graduates on our Facebook, Twitter, LinkedIn, Instagram pages.
Useful Links
https://www.cae.com/becomeapilot
https://www.cae.com/caepilot-podcast/
Speak to our Team