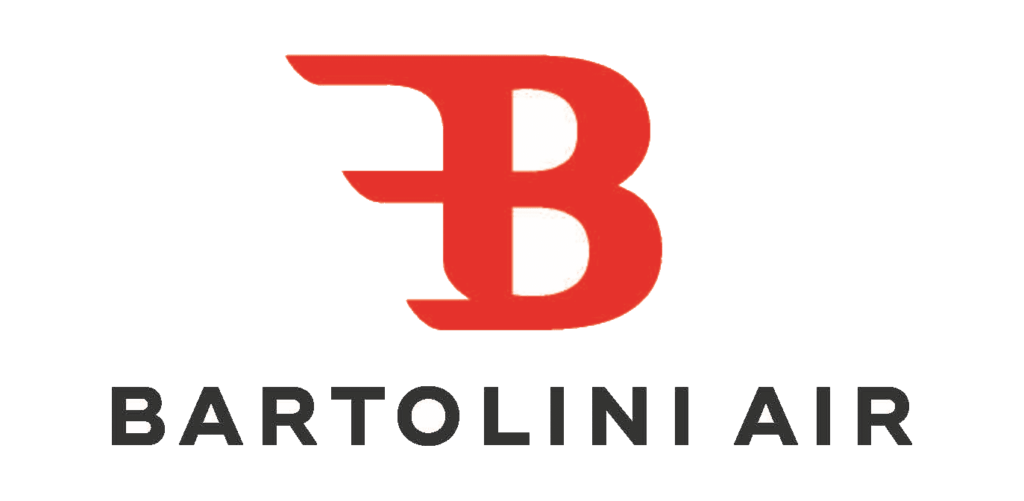 info@bartoliniair.com
https://www.bartoliniair.com
+48 721 158 111
Bartolini Air is the largest pilot training centre in Central Europe. We specialize in basic professional training – most students join us with zero experience and finish with an EASA frozen ATPL, which enables them to become First Officers in European airlines. Thanks to our high standards, Bartolini Air have been chosen by Ryanair to become their approved training partner. On top of regular (modular and integrated) training towards a frozen ATPL, we run a Ryanair Mentored Programme – available both for candidates with no flight experience (ab-initio) and for student-pilots who have completed some stages of their training towards frozen ATPL. Thanks to our location in Poland, we can deliver top quality training in very modern aircraft at very reasonable prices.
Professional Approach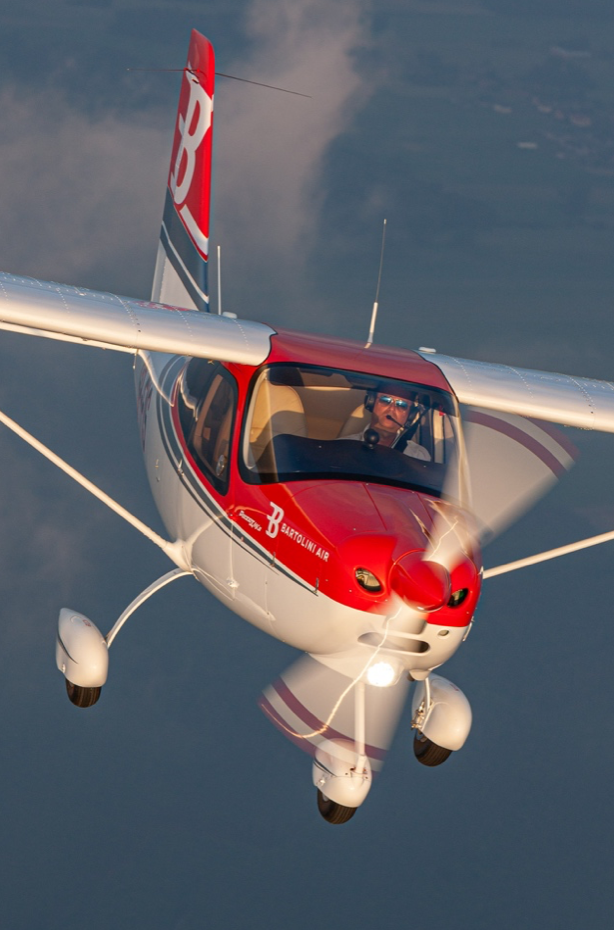 We focus on solid practical knowledge and quality rather than quantity. From the very first day in a single-engine piston aircraft, we teach pilots a professional airline approach – our students follow Standard Operating Procedures and checklists. Everything is designed to meet the ultimate goal – make every graduate ready for the right seat of a transport category aircraft.
Modern Fleet
We use a fleet of new and modern Tecnam aircraft (maximum five years old), all equipped with an electronic flight instrument system, which from day one helps our students become accustomed to modern avionics used in large jets. For the final Jet Orientation and Multi-Crew Cooperation courses, we use simulators based on the Airbus A320 (from 2023, this will also include the Boeing 737). We teach upset recovery and prevention in a brand-new CAP 10 NG – a legendary aerobatic aircraft.
Passion & Competence
We started as a tiny flight school in 2006. We are now the largest aviation training organisation in this part of Europe. It wouldn't be possible if we didn't love what we are doing and if we weren't really good at it. But we want to keep learning and getting even better – at flying, at instructing and at running the organisation and the training process for our students.

Ryanair Mentored Programme

About the Program:
Bartolini Air has partnered with Ryanair to train pilots according to Ryanair's standards and procedures. Upon completion, students are prepared to join Ryanair as first officers.
Duration: 18 to 21 months
Training based on Ryanair's Standard Operating Procedures (SOPs)
Fast track recruitment at Ryanair
Open to candidates with or without prior flight experience
Why Choose Bartolini Air:
One of Europe's top flight training centers
Modern aircraft facilities at an international airport
The full program costs EUR 59,900
Benefit from low living costs in Poland, an EU and Schengen Zone member
Why Ryanair?
Europe's largest airline group, carrying over 154 million passengers annually
Offers competitive salaries to pilots
Fast track to promotions: 3 to 4 years
Predictable duty roster: 5 days on, 4 days off
Courses:
Integrated Ryanair Mentored Programme – Ab Initio: For individuals without prior flight experience. The program offers a structured path to a commercial pilot license and to join Ryanair's Boeing 737 type-rating course.
Ryanair Mentored Programme – Modular: For those with prior flight experience, offering advanced modules. Candidates can join the course at specific entry points known as "gateways".

Geographic Locations & Operations
Headquarters: Bartolini Air Sp. z o. o.
Pilska 4
93-467 Łódź, Poland
Training Locations
Łódź International Airport (EPLL)
Olsztyn-Mazury International Airport (EPSY)
Both flight training locations are international, controlled airports with paved instrument runways, ensuring a professional flight environment and requiring full ATC communication from the start of the training.
Key Statistics
Over 22,000 flight operations a year
More than 1,500 pilots trained
Students from over 50 countries
Click HERE to contact Bartolini Air or to read more about the training centre. Read about why we have partnered with the Airline Pilot Club.