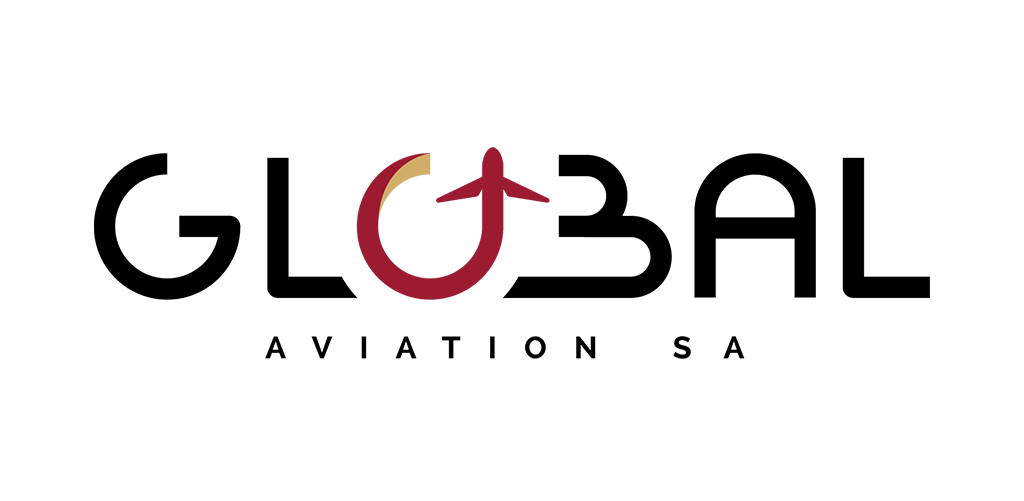 airport@globalaviationsa.com
https://www.globalaviationsa.com
+302296081154
Global Aviation SA was founded by a group of aviation experts in 1997, having its base in Athens, Greece. Since its incorporation, Global Aviation has a mission of offering top-quality services in the fields of, pilot and cabin crew training, aircraft maintenance and aircraft sales, based on three fundamental principles: Safety, Quality, and Honesty.
Global Aviation, is currently the oldest and largest ATO in Greece, operating a state-of-the-art fleet of 16 single and multi-engine training aircraft and 3 flight simulators, including a brand new A320 FNPT II, suitable for the APS MCC. Having an in-house maintenance organisation and a team of 80 employees with vast experience in various fields of aviation, like flight instruction, aircraft maintenance, safety management and customer experience, Global Aviation trains 120 cadet pilots per year.
Global Aviation is a distributor of Piper Aircraft in the region, long-running partner of Bristol Groundschool and member of Wings Alliance, as well as training partner of Aegean Airlines, running the first-ever cadet programme in Greece, and EPST in the Netherlands, among others. Moreover, Global Aviation is a minority shareholder in London-based aviation consultancy Aviation Strategy since 2018, gaining invaluable insight into the aviation industry.
One of the most important milestones of Global Aviation, has been the acquisition of a private airfield dedicated to our ATO's pilot training needs. The airfield, situated just north of Athens, is scheduled to be operational in the spring of 2021, making Global Aviation one of the few, if not the only, ATO in Europe with a private airfield ideal for ab initio pilot training.
Our Facilities

Ground School Base - Athens, Greece
Global Aviation's Ground School Base, along with the Aircraft Sales Division, is located in 98 Athinon Avenue Building, Athens, Greece. The newly established 5- story building includes classrooms, meeting rooms, lounge areas, as well as administrative staff offices, the Marketing & Public Relations department and the Admissions' office for the Cabin Crew.
The classrooms are specially designed for theoretical training for pilot and cabin crew students, who benefit from intensive classroom tutoring, from our commercial pilot and cabin crew instructors.
Flight School Base - Civil Aviation Airport of Pachi, Megara (LGMG)
Global Aviation's Flight Academy is located in the Civil Aviation Airport of Pachi, Megara and includes Global Aviation's Flight Training Base and Maintenance Centre. It is only 40 km from the center of Athens, and it is easily accessible via the Highway Network and Athens' suburban Railway.
The Academy's Flight Training Base includes briefing and flight planning areas, pilot lounge area, the offices of the Head of Training and the Chief Flight Instructor, as well as the Admissions' office for potential pilots. Global Aviation's Maintenance Base, including the maintenance, hangar and CAMO offices are also based in the airport.
Our Fleet
Global Aviation students have a unique opportunity to train on a variety of new aircraft, all equipped with latest technology avionics. Global Aviation uses PA-28 Piper Warriors and Cessna 172 Skyhawks for the single – engine piston training exercises, and Piper Seminoles for the multi- engine piston training exercises.
The majority of the demanding instrument training is conducted on Elite FNPT II flight simulators, where students can be pushed to their limits and exploit the full range of possibilities of simulated instrument flying. Currently Global Aviation owns and operates two Elite FNPT II flight simulators and a state-of-the-art Simnest A320 FNPT II MCC simulator.
Global Aviation's fleet of 16 single and multi-engine training aircraft and 3 flight simulators, is exclusively maintained by Global Aviation's Maintenance Centre (Part M) and a network of EASA-certified partner maintenance organizations in the UK, Germany and Hungary. Global Aviation is committed to expanding and modernizing its fleet, in order to meet the highest possible industry standards.
Training at Global Aviation
The fast-track training Global Aviation offers, is the quickest and least expensive route to becoming a commercial pilot. Fast-track programs are flight programs that allow students with zero flight hours to gain the necessary experience to become commercial pilots in a very short amount of time, covering the minimum training duration of one (1) year that EASA requires. These programs typically encompass a 7-month ground school training and a flight training of 230 hrs in single and multi-engine aircrafts and in FNTP II Flight Simulators.
ATP Integrated
The ATP Integrated course, offered by Global Aviation, approved by the European Aviation Safety Agency (EASA) standards, is designed according to the exact needs of leading airliners around the world in order to prepare a well-motivated individual for the role of a First Officer upon graduation.
Program Description
The ATP Integrated is an ab-initio course addressed to all future pilots who wish to obtain a CPL (Commercial Pilot License) with the ME (Multi-engine) and IR (Instrument) ratings, and with the theoretical knowledge required towards an ATP License (ATPL theory credit).
During the program, the student will also complete the MCC (Multi-Crew Cooperation) training required to act as an FO (First Officer) in multi-pilot transport category A320 aircraft, essential to be employed by an airline. More specifically, this course is designed to train pilots to the level of proficiency in multi-crew co-operation, in order to operate safely multi-pilot multi-engine airplanes under IFR.
The course commences three times per year, every October, February and June.
Theoretical Training
The ATP theoretical knowledge course (ground school) comprises of 14 subjects and includes approximately 800 hrs of classroom training divided in two semesters; Bristol GS approved inter-active video training, slide presentation, progress tests and sample exams.
Flight Training
The flight training course comprises of six training phases (flying lessons), including at least 230 hrs without the examination flights.
PARTNERS
Global Aviation has a strong network of partner organizations around the world, in the fields of pilot training, aircraft manufacturing and maintenance, as well as aviation specialists in aviation finance and pilot recruitment. Global Aviation is a member of Wings Alliance, as well as training partner of Aegean Airlines, running the first-ever cadet programme in Greece, and EPST in the Netherlands, among others. Global Aviation has been working closely with its partners, aiming at providing top quality services to its clients, around the world.
ATP INTEGRATED COURSE
Find all the information about our ATP Integrated course here:
https://www.globalaviationsa.com/gr/en/courses/atp-integrated/
GLOBAL AVIATION PARTNERSHIP WITH THE APC
Global Aviation is excited to be partnering with the APC. The modern flight training market can prove to be a real challenge to navigate for prospective Pilots with the many options, permutations, and potential pitfalls.
Moreover, before spending significant sums of money, students who complete APC's indicative assessment receive a realistic appraisal of their suitability for the role of an airline pilot and, therefore, their likelihood of achieving employment in the future.
The wealth of industry knowledge, training acumen, and experience that both Capts. Andy O'Shea and Petter Hörnfeldt bring to student Pilots is immense. By becoming an APC member, future Pilots can effectively reduce the risks associated with what is a sizable investment – the APC approves its partner ATOs and accepts only those who share their philosophy towards training quality and student success.