info@professionalaviation.it
https://www.professionalaviationschool.com
+39 051795009
Professional Aviation is an EASA approved international flight training organization EASA IT.ATO.034, where students have the opportunity to engage in meaningful experiences, grow together, and share their passion for flight in a supportive and united environment, forming lasting and unforgettable connections that will stay with them for a lifetime.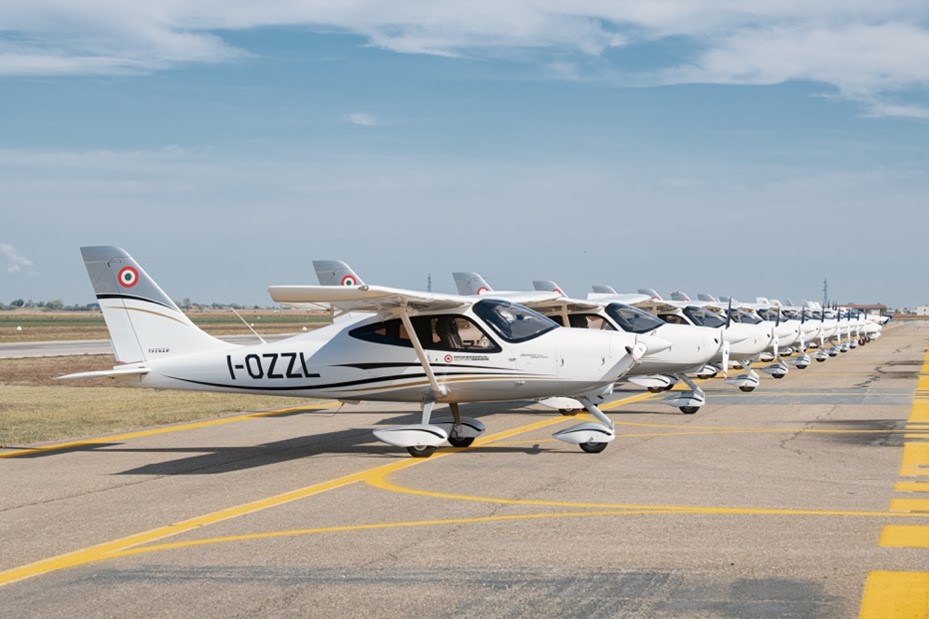 ABOUT PROFESSIONAL AVIATION SCHOOL
A passion for flight, constant improvement in learning techniques, and maintaining safety standards are the core values that drive our daily efforts to deliver the finest educational and personal development opportunities to all those who wish to pursue a career in commercial aviation.
MODULAR ATPL
With this course you will obtain the ATPL Frozen airline pilot license, which allows you to operate in a commander or co-pilot capacity on multi-engine aircraft used in commercial air transport operations. Our course is structured to be completed in 24 months for those who start from scratch (18 months for those who already have a PPL license) and allows for maximum flexibility because it is modular, that is, each license and skill is earned independently according to the student's time needs.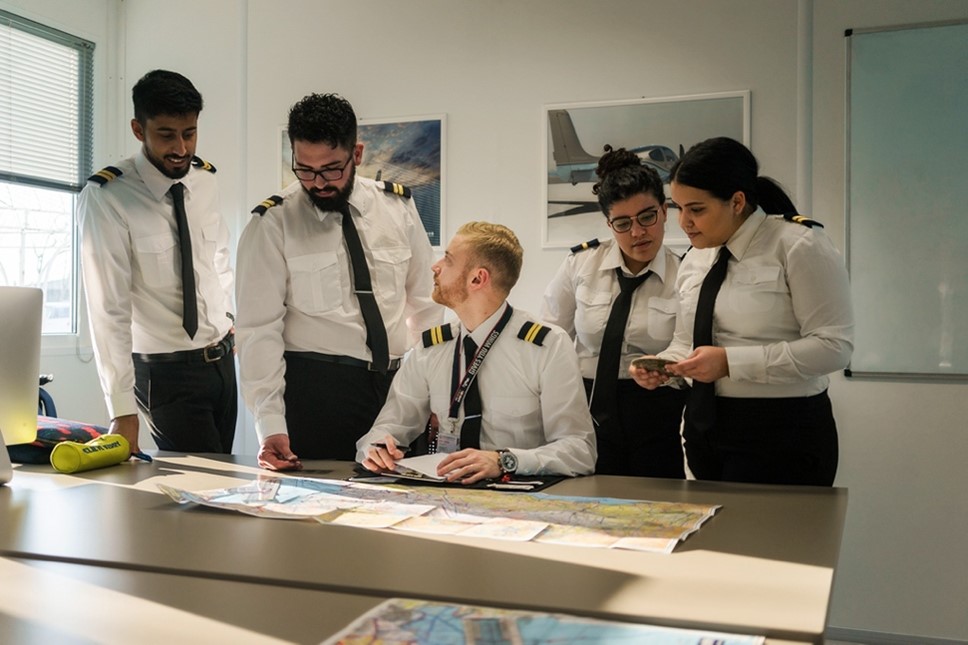 Our course is aimed at airline entry and preparing the student for the standards required in commercial aviation. For this reason, in addition to having connections with several airlines, we have structured a pathway that will enable them to pass the selections brilliantly with the utmost peace of mind, confidence and preparation. Our trainees have a 97 percent hiring rate in several companies.
The entire course takes place at our academy in Ozzano dell'Emilia in the province of Bologna, home to the oldest university in the Western world and official home to national and international students from all over the world.
FINANCING OPPORTUNITIES
When considering pilot training, one of the main concerns for many people is the cost associated with the program. It is a common and understandable question, as the expenses associated with pilot training can be substantial.
Did you know that there are forms of financing that can support your study path? Ask us for more info!
VALUES
LOVE FOR FLYING
Professional Aviation aims to impart its own enthusiasm for flying to its students, by giving them the skills and education they need to become professional pilots. Our achievement is linked to that of our students, which is why we commit to passing on our knowledge and love for flight on a daily basis, to assist students in realizing their aspirations of becoming commercial pilots.
GROWING TALENT
At our training school, students will be under the guidance of highly experienced professional instructors who are fully dedicated to training future pilots. We believe in the value of sharing knowledge and mutual support: from the first day, students can rely on the support and availability of expert teachers, who will help them keep up with programs, exams and an Aviation Community to share their ideas and experiences in a stimulating and innovative environment.
WE ENROLL WHAT WE CAN DELIVER
By closed-number classrooms, we ensure that our training is tailored to the individual needs of each student, and that everyone has the opportunity to fully engage and benefit from the resources and services offered by the academy.

IN THE HEART OF AVIATION
The central and strategic location of the Academy near major controlled airports allows for training students in air traffic through both in-flight and ground-based testing, successfully preparing them to tackle the challenges faced by pilots on a daily basis.
SAFETY FIRST
Our commitment to safety is integrated into every aspect of our work: we ensure that the highest levels of safety are implemented on a daily basis. Professional Aviation is in fact the only school in Italy to have a safety department to monitor and prevent incidents during the training phase. Our school is also the first to have introduced the SOR (Aircraft Operations Room), an on-field station that allows real-time monitoring of our aircraft in flight.
MASTER OF MAINTENANCE
Thanks to our specialized staff for internal maintenance and the authorizations obtained from Cirrus Aircraft and Tecnam airlines, we ensure that the highest standards of safety and efficiency are met. Furthermore, the modernity of the fleet, the seriousness and precision we employ in our work ensure absolute respect for the times and availability of the aircraft.
PREPARING YOU TO TAKEOFF
Professional Aviation's high-level training school provides its students with the necessary preparation to access any international airline. Our high-impact study programs are based on direct teaching and practical use of the English language. Thanks to the ENAC AREA 100 KSA certification, we are able to provide future pilots with tools that will develop their knowledge, skills and attitudes from the first day of class, preparing them to be competitive in the global aviation job market.