Published: 03 August 2023
At the Airline Pilot Club (APC), we are dedicated to providing aspiring pilots with the best resources and guidance to excel in their aviation careers. Our collaboration with Aero Locarno brings forth the ATPL Mentored Programme, a transformative initiative designed to cultivate skilled aviation professionals. Emphasising a holistic approach to human resources, we strive to build a resilient workforce that meets the demands of the fast-paced aviation industry.
Empowering Future Aviators
With a deep understanding of the aviation industry's evolving needs, APC has partnered with Aero Locarno to create an ATPL Mentored Programme that goes beyond traditional flight training. We focus on empowering aspiring pilots at every stage of their career journey, equipping them with the skills and knowledge to succeed in their aviation careers.
Comprehensive Recruitment Strategies
In today's dynamic world, a comprehensive recruitment strategy is essential for building a successful aviation workforce. APC's commitment to this approach aligns perfectly with Aero Locarno's training philosophy. By providing not only technical training but also emphasising long-term professional development, we ensure our pilots are prepared for the challenges and opportunities that lie ahead.
Industry-Leading Graduation Rate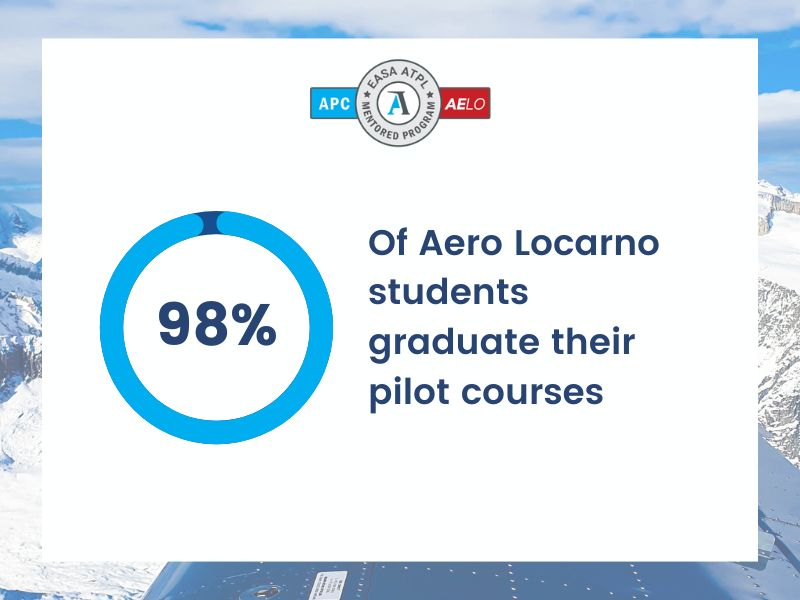 Aero Locarno is proud to maintain a remarkable 98% graduation rate, a testament to the quality of their training programmes. Through our ATPL Mentored Programme, we prepare aspiring pilots to excel in their flight training and contribute to the aviation industry with confidence and competence.
Placements in Leading Airlines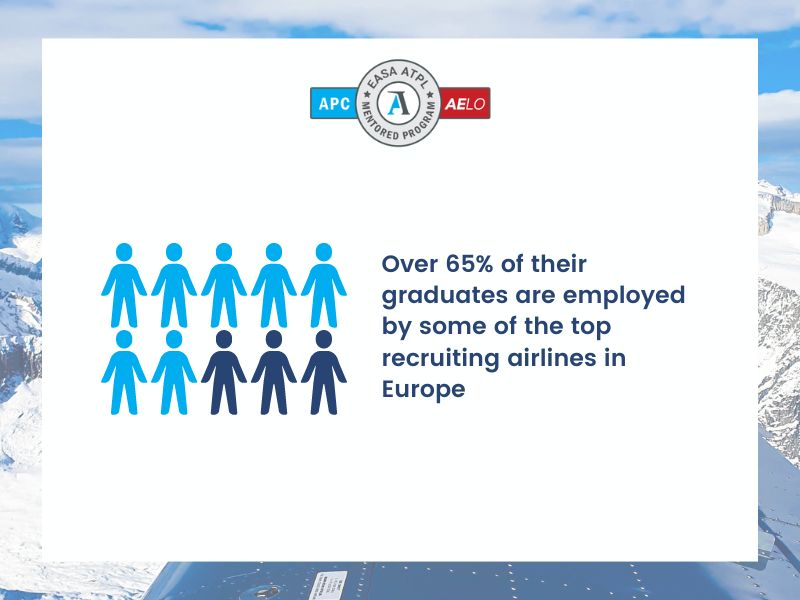 The success of Aero Locarno graduates speaks volumes about the effectiveness of APC's approach. Over 65% of their graduates have moved into some of Europe's leading airlines and commercial jet roles. This outstanding achievement showcases Aero Locarno's unwavering dedication to sourcing and fostering top talent for the thriving aviation industry.
Guided Mentorship for Personal Growth
At APC, we believe in nurturing the next generation of aviation professionals through mentorship and personalised guidance. Our ATPL Mentored Programme provides aspiring pilots with access to experienced industry experts, who instil in them the values of excellence, safety, and continuous learning.
Using more than 27 years at the leading edge of airline pilot training and airline operations, Andy O'Shea is excited to support the mentorship of the Aero Locarno ATPL program. One of the program's key differentiators is the mentorship by The Airline Pilot Club. As a retired Head of Training for Ryanair for 18 years, Andy O'Shea is dedicated to sharing his experience and knowledge to guide aspiring pilots towards becoming highly qualified, airline-ready professionals. The support provided by The Airline Pilot Club is unmatched, offering webinars, direct messaging, and on-site meetings with our experts.

The APC Mentored ATPL Programme with Aero Locarno is a testament to our commitment to shaping skilled aviation professionals for the future. Through a holistic approach to human resources, we empower our graduates with the necessary skills and mindset to thrive in the fast-paced and ever-changing aviation landscape. Together, we are shaping a resilient and competent workforce that will soar to new heights in the aviation industry.
For more information on the EASA APC Mentored ATPL Programme with Aero Locarno visit here.
Next Enrolment Dates
Cuneo: Tuesday 19th September 2023
Locarno: Monday 25th September 2023